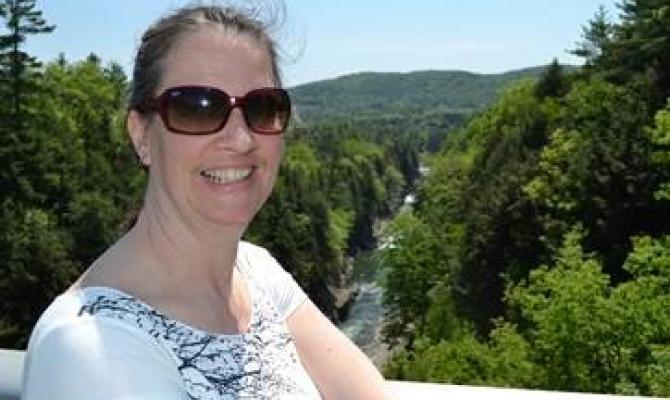 I have been teaching since 1985.  I have taught all levels of mathematics either in a classroom or online with students all over New York.  I am currently teaching the new Common Core seventh and eighth grade curriculum at School #28 (Henry Hudson School) in Rochester, New York.  I love being able to challenge myself with this curriculum.  It is a completely new way of looking at mathematics.    
               I am an advocate for the activities that my students participate in.  I love to watch volleyball, soccer and musicals.   I am amazed at the quality of some of the high school musicals that I have been to.  They are so professional.
                When I am not at school you will find me with my family.  I have been married since 1985 and have two wonderful children.  My son was born in 1990 and is  going to school for Biology and Herpetology.  My daughter was born in 1991 and is working as a head pastry cook in Chicago Illinois.  I like to think that my daughter got her love for baking from me, even though I know that her paternal grandmother had a lot to do with it as well.
 I love to cook.  I have been baking for as long as I can remember.  Some of my best recipes are my chocolate chip cookies and brownies.  My students ask me to make them all of the time.  I have recently started to make gourmet type dinners.  They take a while to make but are so delicious.  I would love to run a bed and breakfast and/or a pastry shop when I retire from teaching.
                We own a home in Maine and I spend several weeks there over the summer renovating it.  I am giving all of the rooms a particular theme that reminds me of things our family has done.  For example, since my husband is a huge JRR Tolkien fan one of the guest rooms is called the Hobbit Hole and is completely decorated in Tolkien style furnishings and colors. I love Harry Potter and have decorated a room into a "Shell Cottage" style.   It is a lot of fun to recreate the rooms into our own.
               I have been on Homework Hotline since 2010 and absolutely love it.  The ability to assist any student with their math during their time at home is really energizing.  To hear what you have learned and where you are struggling helps me help my students in my classroom.  I want to say thank you to all of our viewers for making me a better teacher.